standard products:
NLD 100 Series
The NLD 100 Series is an innovative new technology that uses customized LED light and sound systems to safely and effectively deter and minimize the risk of habituation for a wide range of birds and bats. The NLD 100 is a standard deterrent module that can be utilized in a wide range of applications. Specific species and site constraints may require some optimization of your system.
Key Features / Options:
Camera with motion detection capabilities
Wireless mesh network allows remote access and control
150 meter average protection range (application specific)
Applications:
Aquaculture / Agriculture
Cell phone and broadcast towers
Wind turbines and solar farms
Protect wildlife from toxic waste zones
Domestic and International Patents Pending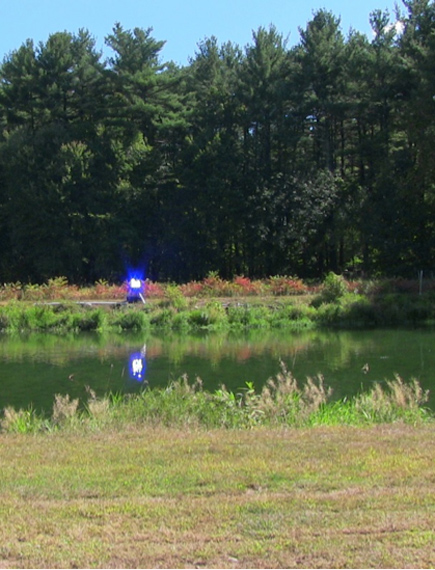 custom products:
NLD CS – (shown here) osprey deterrent system
We recognize that certain solutions do not solve all scenarios. We welcome the opportunity to discuss your needs and develop a customized solution for you.
Unique Capabilities:
Optimized wavelength and dB settings customized for specific species
Minimize human impact and awareness
Underwater protection solutions
Applications:
Government industries
Green energy and agriculture
Wind turbines and solar farms
Numerous commercial and residential applications
Domestic and International Patents Pending
Species in Decline
Did you know that white-nose syndrome has led to an estimate 80% decline in bat populations in the US since 2007? The agriculture industry is dependent on the suppression of insect populations by bats, valuation of this service has been estimated to range between four and fifty billion dollars. Preventing bats from hibernating in infected dens is an important potential solution to this crisis!